By Mike Tanier
At first, the condition feels like fatigue.
"It's like a regular tired feeling," according to Jerraud Powers, who played defensive back for eight NFL seasons with it.
If the player tries to power through, as football players so often do, the symptoms rapidly get worse.
"There's constant cramping," said former Ravens receiver Devard Darling, who lost his twin brother to the condition. "Once it starts, it usually doesn't stop."
"For someone who doesn't have it, if they are running 20 '110s' [sprints], they are dying on the 18th one." Powers continued.
Then he corrected himself. "Not dying, you know. They are just physically exhausted."
 For those with sickle cell trait, which has 
killed 11 college football players
 since 2000, according to the 
Lincoln Journal Star
, the exhaustion comes sooner. "If you have a flare-up, you might feel it on the eighth or ninth sprint," Powers explained.
The athlete's body demands a break. But his mind—and his coach—may have other plans: No football player wants to appear weak or out of shape. So he keeps going.
If he doesn't stop when the flare-up occurs, his own blood cells rapidly start trying to kill him. They form into crescent shapes and clog the blood supply to his muscles. The muscles die due to lack of oxygen. They dump their contaminants into the bloodstream, which, according to Dr. Kimberly Harmon of the University of Washington, interrupts the electrical system in the heart and causes cardiac arrest.
"There's a point of no return," according to Dr. Harmon. "And where that is differs for everybody."
Pushed past this point of no return, the athlete literally, suddenly works himself to death.
The sickle cell trait can kill an otherwise-healthy, well-conditioned person in minutes. It affects 1 million to 3 million Americans (and roughly 1 in 12 African-Americans) overall, as well as countless pro, college and prep athletes.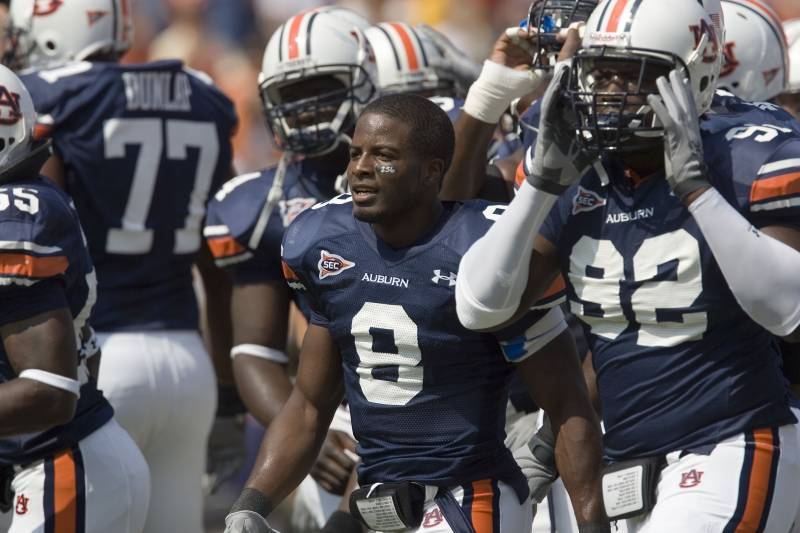 Powers (No. 8) knew he had SCT while at Auburn but didn't come to understand its affect on his ability to train until he was in the NFL.Wesley Hitt/Getty Images
Most know they have it. But SCT is still a cause of confusion and controversy. And many young athletes still don't know all the risks.
Deceptively dangerous
Jerraud Powers thought he was just out of shape.
"I'd be tired, and trying to figure it out," he said. "I'm doing the same workouts with everybody else, but I'm the only one that's dying. I would think, 'Oh my God, I'm not gonna make it.'
"I just thought, 'maybe I just need to stay and do some extra stuff to get in better shape.'"
Powers knew he possessed the sickle cell trait. He just did not know it could affect him. The symptoms and dangers of sickle cell disease are well-known. But the trait is just a genetic marker, not the disease itself, and until recently doctors believed it was nearly harmless. Powers was told from an early age that the trait would only impact his life if he had a child with a woman who also possessed it: That baby would be at a very high risk for the much more serious disease.
So Powers, then in high school, worked out in the sweltering Alabama heat with no safety precautions. When he got to Auburn, he talked to strength-and-conditioning coaches about his workout woes. "We talked about everything but the trait," he said.
It wasn't until Powers began playing for the Arizona Cardinals four years ago that he was informed by an independent doctor about the symptoms of sickle cell trait and the perils he unknowingly faced as a younger athlete.
The risk of sudden death among college football players possessing SCT was 37 times higher than the risk among the players without the trait, according to research conducted by Harmon at the University of Washington looking at college athletes from 2004 to 2008. The mortality rate among college football players with SCT was one in 827 in the mid-2000s, shockingly high for a population of young, outstandingly fit individuals.
The risk factor is compounded when the athlete feels pressure to push beyond his ordinary limits.
"The vast majority of people who have sickle cell trait are asymptomatic," according to Harmon, the University of Washington football team's physician and a top sports medicine researcher.
"The only time it ever becomes an issue is with really hardcore physical activity. The two times people have problems with it are when they can't stop or feel like they can't stop."
In other words, Powers' belief that he needed to exercise even harder could have killed him.
Powers left Auburn after the 2008 season, before the NCAA initiated mandatory SCT testing and other precautions for all athletes in 2010. He was quick to assert that trainers didn't know as much about the trait as they do now.
But Dr. Douglas Casa, sports medicine researcher at the Korey Stringer Institute, points out that many programs were independently testing long before the 2010 mandate, and that a position statement urging better precautions for athletes with SCT (co-authored by Casa, Harmon and others) was published in 2007. "It was certainly on the radar for a long time before the rule change in 2010," he explained.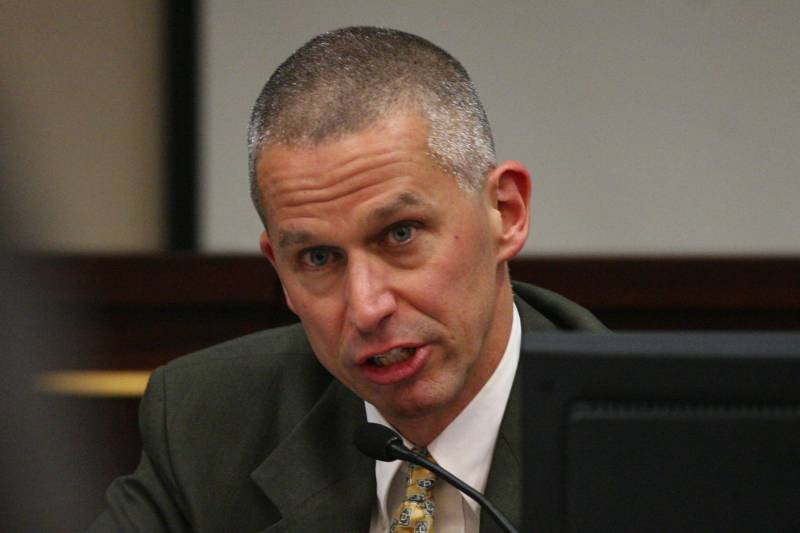 Dr. Douglas Casa, here testifying in the wrongful death suit of Central Florida's Ereck Plancher, believes that college athletic programs should have known about the dangers of sickle cell trait before the NCAA-mandated testing for the condition in 2010.Gary W. Green/Associated Press/Associated Press
Still, the range of care and quality of SCT education was wide a decade ago. "No one was educated about the risks of sickle cell trait," Casa explained. "That's something you educated yourself about as a medical professional."
Powers relied on common sense to keep from overexerting himself in high school and college, even when his peers were outperforming him in workouts. "I was always a guy who knew my limits. If I felt like I was getting tired, I would take myself out."
But college football is a culture of pushing past limits, whether to win a championship, preserve a scholarship or please a powerful coach. And too many athletes have pushed themselves past SCT's point of no return in the last decade.
The workhorse
Like most identical twins, Devaughn and Devard Darling were nearly inseparable. But their paths diverged on the gridiron: Devard became a wide receiver in high school, while Devaughn was a two-way player heading toward a college career at linebacker.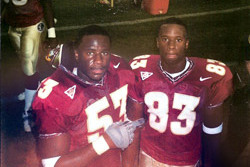 Devaughn and Devard Darling on the Florida State sideline, circa 2000.Photo courtesy of the As One Foundation
"In our last year of high school, Devaughn was the workhorse," his brother recalls. "He played offense and defense. And he would always cramp in the fourth quarter."
There's nothing unusual about a two-way player cramping up in the Texas heat late in the game. But the Darlings possessed the sickle cell trait. The Bahama-born twins were never tested for the condition, so no one knew they had it. And because this was the late 1990s, few understood the associated risks.
"We just thought he was getting overworked," Devard said. "Obviously, he was. But those were the telltale signs. Looking back, we should have paid more attention to that."
The Darling twins found out they possessed SCT during their freshman physicals at Florida State. No accommodations were made for them. At dawn on a February morning in 2001, the twins lined up for then-head coach Bobby Bowden's legendary "mat drill," an hour-plus of high-speed tumbling, running, rolling and crawling, a regimen that would give a Marine drill sergeant pause.
 "There was an unwritten rule that we couldn't get water," Devard remembers. "And the No. 1 rule was: You can't quit. They used to say, 'before you die, you will pass out. And if you pass out, the trainers will take care of you.'
"That was our mentality. That was drilled into our heads."
Devaughn, who had passed out during the previous Thursday's workouts, fell to his knee after an exhausting series of tumbles on the morning of February 26. He complained of chest pains and blurred vision, according to a report by Michael Krause for SB Nation. Coaches ordered him to finish the drill.
"It got to the point where they were just sending Devaughn back by himself over and over again," Devard said.
He finished the drill and collapsed. He was pronounced dead less than two hours later. Bowden called Devaughn "the first player I've ever coached in 47 years who actually worked himself to death."
It was a tragic death, as well as an almost certainly preventable one. The Darling family sued for damages. The university agreed to a $2 million settlement in 2004, though the bulk of the money was held up by legal red tape for more than a decade.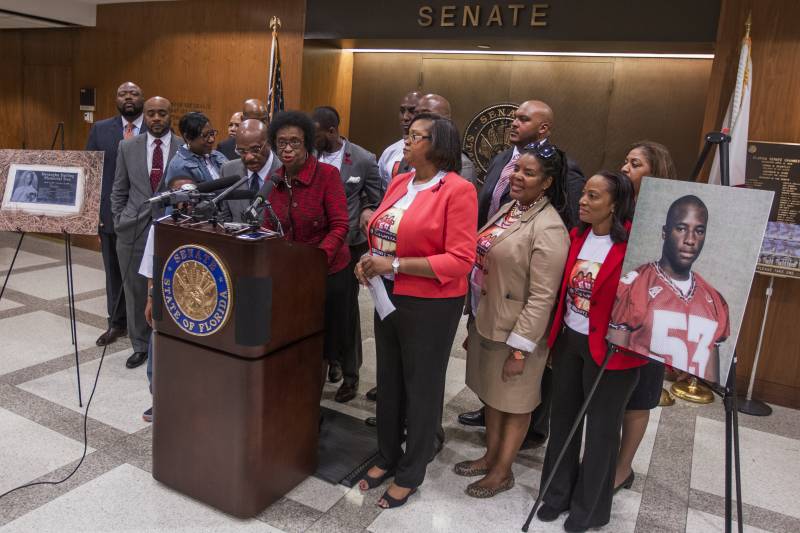 The Darling family was awarded $2 million from Florida State after Devaughn Darling died after an exhaustive series of workouts at the school in February 2001.Mark Wallheiser/Associated Press/Associated Press/Associated Press
It was not the first SCT-related football death, and it would be far from the last.
Gone forever
Deaths from complications associated with sickle cell trait have been common enough over the last 20 years to fall into a predictable pattern.
Ereck Plancher of the University of Central Florida died in March 2008 after an extended series of conditioning drills in which, according to testimony by one of Plancher's teammates, players were denied water and training staff was excluded from the sessions. The teammate also testified that then-Central Florida head coach George O'Leary yelled obscenities at Plancher, whose SCT condition was documented, as he struggled to his feet during an intense workout in a field house nicknamed "The Oven." A jury awarded the Plancher family $10 million in a wrongful death suit against the university; later, that figure was capped at $200,000, due to Florida's complicated immunity laws.
Cal's Ted Agu died in February 2014 after a drill that required him to sprint up and down a hill while connected to his teammates by loops of rope. Agu, a linebacker entering his senior season, began stumbling and struggling midway through the workout and collapsed halfway up the hill, according to his teammates, far from trainers and emergency equipment.
The Agu family was awarded $4.75 million in wrongful death damages. The University of California acknowledged liability in the case.
Dr. Casa served as an expert witness in the Agu and Plancher cases, among others, and found many common factors among SCT-related deaths.
"There's lack of proper preparation," he explained. "The athletic programs had the knowledge of the sickle cell trait, but they didn't implement best practices to prevent the condition. Once it happened, they didn't take care of the person properly."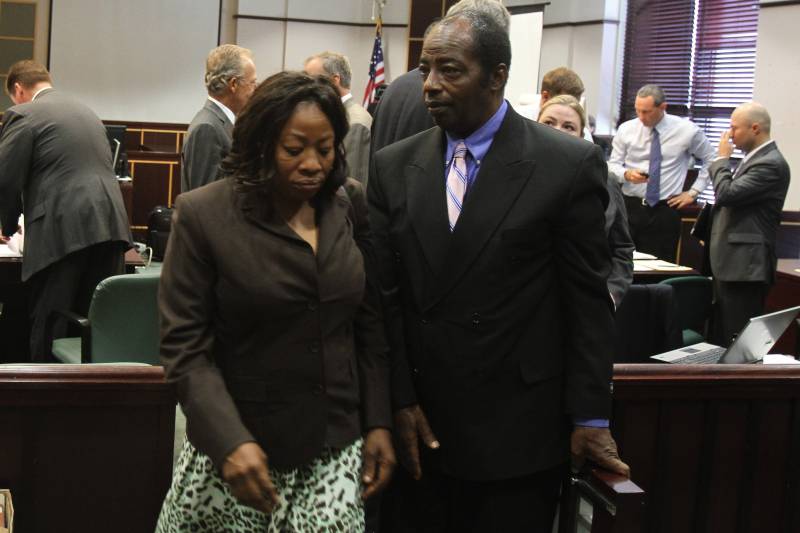 Ereck Plancher's parents, Gisele and Enock, leave the courtroom during the wrongful death trial of their son, who died in 2008 while a member of the University of Central Florida football team.Gary W. Green/Associated Press
Casa's research into individual cases reveals bumbling that would almost be comical if it weren't so tragic. Plancher was tested for SCT twice by Central Florida. The university lost track of the first result, according to Casa. Even after Plancher had tested positive for SCT in two separate screenings, the program "didn't appear to employ precautions that had been recommended by a national athletic trainers' organization nine months before Plancher died," wrote ESPN's Mark Fainaru-Wada regarding an investigation of the case by the network's Outside the Lines program.
Casa himself jogged up the hill where Agu died. It's L-shape and steep slope made it impossible for trainers stationed at the bottom of the hill to supervise athletes near the top. An automated external defibrillator and other medical equipment were stored far from the field; Casa said that Cal's trainer neglected to bring the potentially life-saving equipment (smaller than a laptop bag) with him for the remote training session.
"We can look at every case and find flaws," Casa said. "But the bottom line is that the kid ends up being gone forever…just because other people couldn't implement simple policies or didn't have support from the athletic department."
The culture of college football is also a factor: Bowden-like tough-guy coaches, the never-quit attitude, the fear athletes face when confronting a coach or even standing up for a struggling teammate (starting jobs and scholarships can hinge on absolute obedience), a disconnect between coaches, trainers and the medical staff about where rigorous conditioning ends and reckless endangerment begins.
"The football strength-and-conditioning sessions at the college level, unfortunately, have been so unregulated for a long time that it was like the Wild West," Casa said. "They could do anything they want."
The NCAA has made efforts to address the issues in recent years, but those efforts come with their own set of controversies.
The NFL, meanwhile, has gone a decade without a serious SCT-related incident.
Nothing out of the ordinary
When most football fans hear the words "sickle cell trait," they think of former Steelers safety Ryan Clark, who nearly died from a flare-up of the condition after a game against the Broncos in 2007.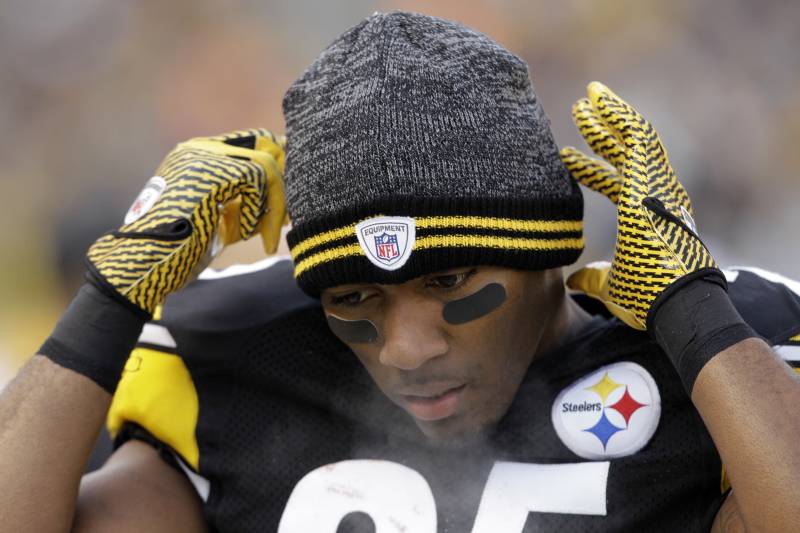 Steelers safety Ryan Clark had his spleen and gallbladder removed when his SCT flared up after a game played in the Denver altitude.Gene J. Puskar/Associated Press/Associated Press
Doctors knew Clark possessed SCT, but they did not associate his intense postgame pain with the condition despite the obvious exertion-at-altitude red flags, according to an SB Nation interview by Sarah Kogod. Clark suffered through high fevers and constant pain for weeks before doctors realized that sickled blood cells caused tissue death in his spleen. He eventually had both his spleen and gallbladder removed. And though Clark ultimately returned to the NFL, he never again played a game in Denver.
Clark's story is well-known and harrowing. It is also atypical of the NFL experience for an SCT carrier, especially now that the risks associated with the trait are better understood.
Once Powers understood the risks of playing through SCT, he reached out to Clark (as well as doctors and trainers) for advice before facing the Broncos in Denver. He decided to play what turned out to be a grueling game against Peyton Manning's high-powered offense in 2014.
"Even though I was fatigued like everybody else, it wasn't anything out of the ordinary," Powers said of his appearances at Mile High Stadium. "I knew if I got to a certain point where I needed a break, I wasn't going to hesitate to take myself out of the game."
Other SCT carriers in the NFL have made similar decisions. Geno Atkins played in Denver both in 2011 and 2015. Atlanta Falcons running back Tevin Coleman chose to play there last year.
Atkins described the experience of playing at high altitude to Fox Sports in 2013 (h/t the Cincinnati Enquirer).
"I remember just running to the bench to get a tank of oxygen because I was just dead tired," he said in the feature. "That was the first time I felt fatigued, tired and couldn't really catch my breath as [I could] if we were in Cincinnati. You are still able to as long as you are aware of it and take the proper steps."
Not all NFL players with SCT have enjoyed near-symptom-free careers. Cardinals receiver John Brown slipped through the cracks of the NCAA's screening policy. He attended Pittsburg State, which as a Division II program was not required to screen incoming athletes until 2012. Brown was not diagnosed with SCT until last year when doctors investigated the chronic leg pains that slowed him in the first half of the season.
Once doctors identified the pain as sickle cell-related, a regimen of carefully monitoring his hydration and exertion got Brown back to full speed.
Football games themselves are not high-risk events for SCT episodes: frequent substitutions and breaks between plays give players plenty of ways to regulate their exertion levels. Once in the NFL, players are protected by collective bargaining (conditioning activities are tightly structured and regulated) and a (generally) enlightened attitude about conditioning from exercises like the mat drill.
As a result, NFL players have a matter-of-fact attitude toward a manageable health condition. "Knowing what I know now," Powers said, "I can tell whether it's a flare-up or if it's because I ate some pizza last night that I shouldn't have before I ran."
At the college level, however, SCT remains a controversial matter, starting with the NCAA's screening policy.
A test fraught with peril?
The gene that causes sickle cell trait, a mutant strain of one of the genes that tell the body how to form hemoglobin (the oxygen-carrying molecules in our bloodstream), carries a surprising hidden evolutionary advantage. When a person with the mutation is stricken with malaria, their red blood cells are more likely to be quickly processed and eliminated by the spleen, taking the sometimes-deadly infection with them.
That means the sickle cell trait was naturally selected among populations in regions where malaria outbreaks were common throughout human history, particularly Africa. Which is why an estimated eight to 10 percent of African-Americans carry SCT, according to the American Society of Hematology. The condition is relatively rare among the rest of the American population.
That makes an otherwise simple health screening a matter fraught with racial overtones and perils.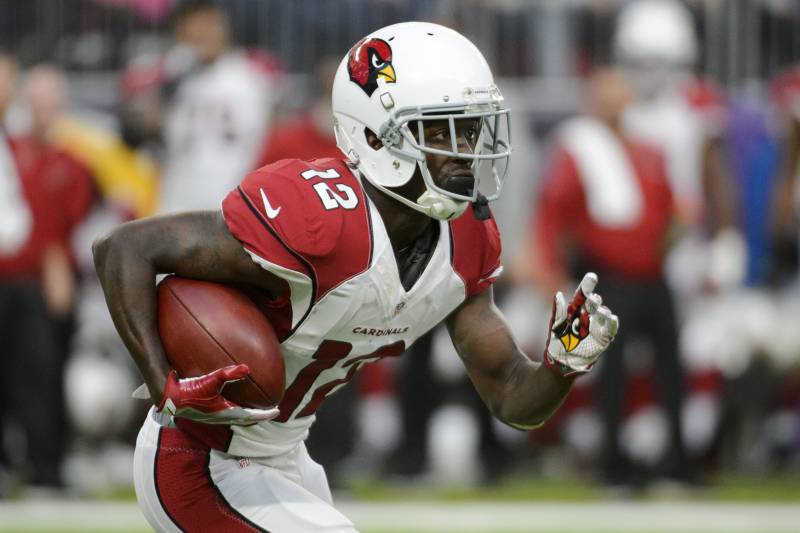 Cardinals receiver John Brown did not find out until last year that he carried the sickle cell trait, which doctors identified as the cause for leg pains he suffered early last season.Hannah Foslien/Getty Images
After the NCAA began screening all athletes for SCT in 2010, several medical and healthcare advocacy groups denounced the policy. An article titled "Screening Student Athletes for Sickle Cell Trait—A Social and Clinical Experiment" appeared in the New England Journal of Medicine. That article outlined a long list of questions and concerns, ranging from medical privacy concerns to issues of stigmatization, self-image and future employability. Even now there are questions as to whether the trait causes exertion-based deaths at all or is simply a genetic marker for another problem.
Seven years later, those concerns remain valid, according to Dr. Biree Andemariam of the Sickle Cell Disease Association of America, one of the institutions opposed to the NCAA's screening policy.
Athletes who test positive for SCT "could get passed over for scholarships," Dr. Andemariam said. "They could get passed over for playing time. They could be seen as a liability."
And the athletes passed over for scholarships or starting opportunities would be overwhelmingly, though not exclusively, African-American.
"Yes, it would proportionally affect those of African heritage, no doubt about it," Dr. Andemariam agreed. "But we're concerned about everyone who could potentially be stigmatized at a pivotal point in their careers."
That may seem like a misplaced fear at first; after all, several prominent NFL players possess SCT, offering both evidence that the NCAA is not denying opportunities to carriers of the trait and examples to programs of how successful SCT-carrying athletes can be.
"It's not going to deter a coach from offering a kid a scholarship," Devard Darling said. "You know how coaches are. I haven't heard of anyone getting discriminated against or anything."
Darling, ironically, is one of the high-profile examples of a player whose college football career was disrupted by SCT. After Devaughn died, Florida State refused to let him back on the field.
"I learned the business of college football really quick when that happened. They saw me as a liability. I had a Florida State doctor look me in the eye and tell me I was never going to play football again after asking me three questions."
Yet Darling quickly got another opportunity at Washington State. "Someone still picked me back up," he said. "If you can play, you can play."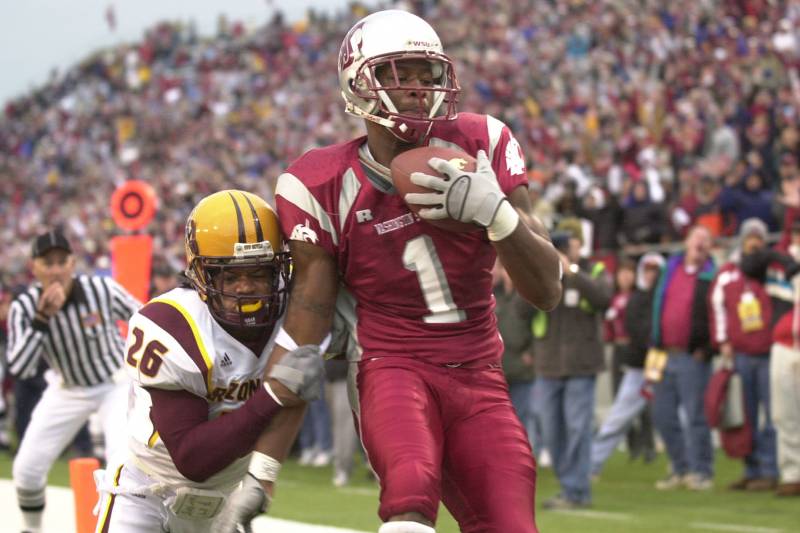 Devard Darling was forced to transfer to Washington State when Florida State officials refuse to let him play again in the wake of his brother's death due to sickle cell trait.Otto Greule Jr/Getty Images
But not everyone can play college football at Devard Darling's level. What happens to a fringe player in line for one of a small program's final scholarships, or a freshman who must be held out of his coach's favorite drag-ropes-up-hill conditioning drill?
"We know about the ones who have successfully made it," Dr. Andemariam said. "We don't know about the ones who didn't. We don't have that data."
Dr. Brian Hainline, chief medical officer of the NCAA, points out that the screening-and-education program has not just gotten results—just one SCT-related death since 2010, large numbers of SCT-carrying athletes competing across collegiate sports and levels—but changed attitudes.
"I think we've eliminated the stigma at the NCAA level," Dr. Hainline said. "It's just considered routine. You may have a sickle cell trait-carrying athlete, and that athlete is ultimately going to compete at the same level as everyone else. You just have to put safeguards in place."
Organizations like the SCDAA believe the safeguards and education would work just fine without the screening. The U.S. Army does not screen recruits. It has used the "universal precautions" approach to prevent exertion-related deaths since 1996, a protocol endorsed by the SCDAA. Even in boot camp, there's no good reason to push any individual to the point where they collapse from exhaustion.
Yet even in a well-regulated, well-designed conditioning drill, emergencies happen. For team physicians, knowing that a player has SCT can make the difference when a medical crisis occurs.
"For my athletes, I want to know if somebody has asthma, if someone has diabetes, so I can watch them closely and take special precautions," Dr. Harmon said. "If somebody's struggling, your differential diagnosis changes how quickly you need to act and what you need to do if you know they have an underlying medical condition."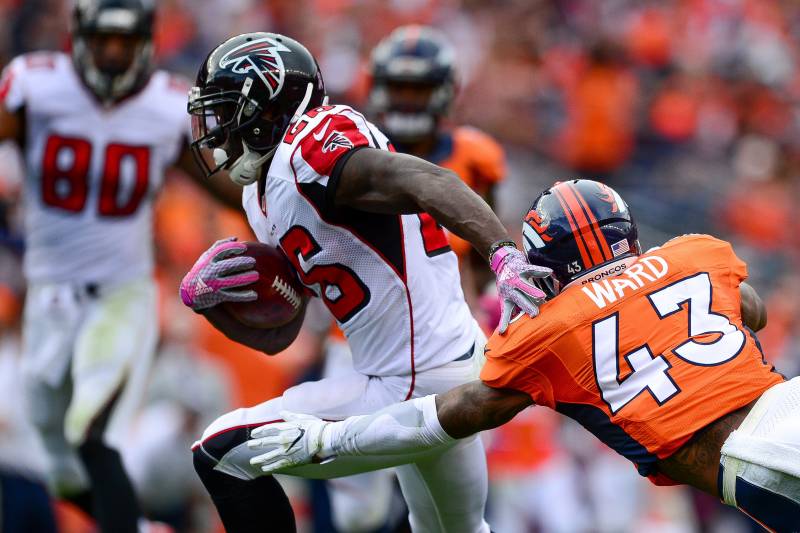 Falcons running back Tevin Coleman and a handful of NFL players with SCT have found playing in Denver can exacerbate the potential effects of physical exertion.Dustin Bradford/Getty Images
While all infants in the United States are screened at birth for the disease, parents often forget about a condition unlikely to affect their child for many years, and medical record keeping in the United States can be haphazard. Many athletes reach college age not knowing their status, so the choice becomes screening (and potentially discriminating against) an at-risk population or placing members of that population at an increased health risk.
"We don't screen men for breast cancer," Dr. Harmon said. "Nobody seems to get upset about that. But when you overlay this filter of race, it becomes political."
"If I had a black athlete in high school in any sport where they would be training intensely, I'd test them. To me, that's just pragmatic."
Prevention versus exploitation
More than anything else, Devard Darling misses the quiet times with his late twin brother.
"The times it was just us two, together in our room, chillin'. The things that only I shared with him and he shared with me. I look back and I laugh at times, but no one else can relate because it was just me and Devaughn there. Those special times we had as twins, always having someone there for you, that bond that we had."
Devaughn Darling was buried in a Florida State Seminoles uniform. The university awards a scholarship in Devaughn's name. But Devard and his family are not involved in the scholarship program in any way. "They have been so standoffish to me and my family," he said.
The Darlings were awarded $2 million in damages from Florida State in 2004. Due to the vagaries of Florida state law, the family just earned legal rights to the bulk of that money only two months ago.
What's most frustrating about SCT-related deaths is how preventable they are. Experts constantly compare SCT to asthma or bee-sting allergies: Know your condition, inform your trainer, carry an EpiPen or inhaler (or hydrate and know the warning signs for overexertion) and the risks can be trivialized.
"It doesn't take a high IQ to manage this," Casa said.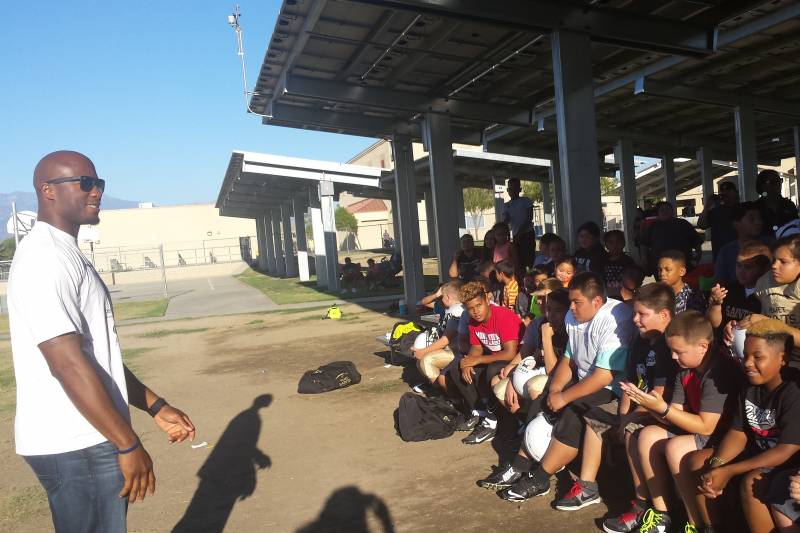 Devard Darling now speaks to young athletes and students about the importance of finding out if they carry the sickle cell trait and how to navigate the condition.Photo courtesy of the As One Foundation
But unlike asthma or other conditions, SCT touches on many of our national anxieties and political hot buttons, from racial inequality to inequities in health care and education to the outdated macho-guy attitudes about conditioning that some coaches still cling to.
The trait-carrying college football player navigates a minefield between a test that could jeopardize his career and workouts that could jeopardize his life. The NCAA sets standards, but experts like Casa worry about whether all member programs will rise to them once the field house doors close.
"We're willing to exploit their ability to perform at their best," he said. "But we're not willing to back it up with the proper health and safety standards."
At lower levels, high school and youth athletes who immigrated to the United States or had a non-traditional upbringing (adoption, foster care, custody issues, blended families, etc.) may not know their status. And youth coaches and high school trainers may lack the training or resources to deal with an SCT episode.
Indeed, there have been many changes for the better in recent years on the SCT front. But there are too many ways a young athlete can be placed at unnecessary risk. And all the positives steps arrived too late for the football players who died as the result of misinformation, indecision or the outright stubbornness of a coach or program.
"It's unfortunate that Devaughn had to die for so many things to change," Darling said.
Source: Bleacher Report
---